SevenGen Leadership
Our forward-looking leadership team is made up of dedicated, focused and experienced executives who exemplify SevenGen's core values – to be ethical, innovative, kind and customer-focused.  Collectively, we embrace the principle that customers are partners and employees are family. Knowledge and experience come together to make a difference for all our stakeholders – clients, sub-contractors, employees, and the communities we serve.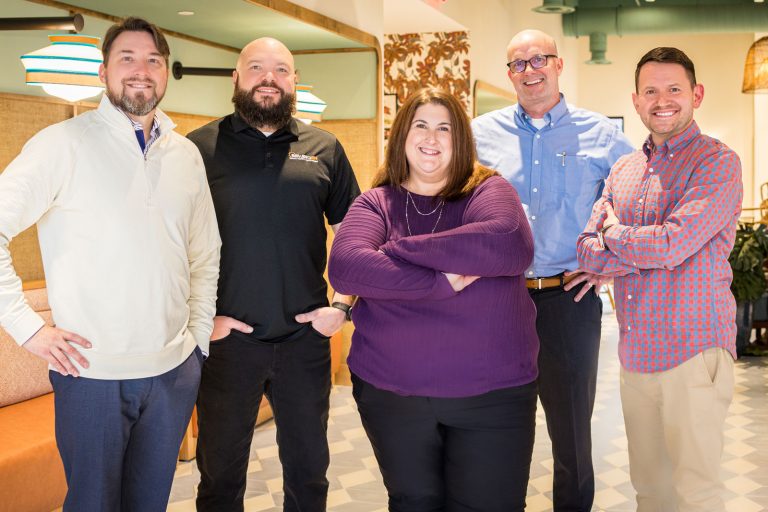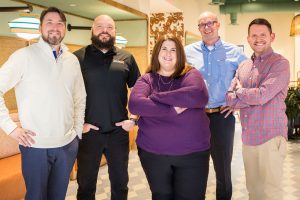 SevenGen's five-member leadership team acquired the legacy firm (formerly Industrial Solutions Group & Concentra EHS) in 2013 and founded SevenGen. Our senior professionals remain heavily involved with state and federal organizations and governing bodies, allowing us to develop clients' programs based on leading-edge best practices that reflect the latest realities in industry.
We've been privileged to play a role in helping thousands of employers maintain a healthy, safe and environmentally sound operations through more than 20 years of change. As the sciences and awareness of occupational health, safety and environmental responsibility has grown, we've been able to grow along with it.
Even more important, we've helped shape and define what health and safety means in everyday workplace.  Our services, ideas and giving now reach the lives of hundreds of people every day.  We credit our strength and endurance to a consistent approach to managing our business, and to the character of our people.
We are Team 7G.
CAREERS
The 7G Team
The SevenGen team is our most valuable asset and is the foundation of our excellence. We are the trusted HSE advisor for leading businesses, governments, and institutions throughout the United States and we work with the highest standards of professional and business ethics.
SevenGen employs a specialized team of industrial hygienists (CIH's), environmental professionals (CHMMs), safety professionals (CSPs) and risk management specialists, indoor air quality specialists, and other HSE specialists.  All of our staff, from the top down, are accessible and eager to assist our clients.
Everyone at SevenGen strives to leverage their niche expertise and experience across our occupational health, safety,
and environmental services and empower our clients by exchanging valuable knowledge.