Through rigorous project management policies and comprehensive standard operating procedures, SevenGen is the preferred occupational safety and health service provider. 300 of our clients are Fortune 500 companies and other clients include: federal, state, and local governmental agencies.
SevenGen's multi-disciplinary, forward-thinking approach and deep, practical industry knowledge helps clients realize their HSE challenges and respond to opportunities. We deliver defensible, scientific, and technically unmatched health, safety, and environmental solutions to our partners. We guide our clients with expertise and knowledge to achieve both near- and long-term business objectives.
We are a leader in our industry and with confidence, we commit this leadership to all of our clients. One of SevenGen's distinguishing qualities is a customized approach to providing Occupational Health, Safety, and Environmental solutions. We do this through a five-step consultative process:
As your consultative partner, SevenGen will serve to deliver practical recommendations based on recognized best-practices, present options on how to best manage needs, and ultimately build a trusted exchange of ideas to help your organization stay ahead of any HSE challenges.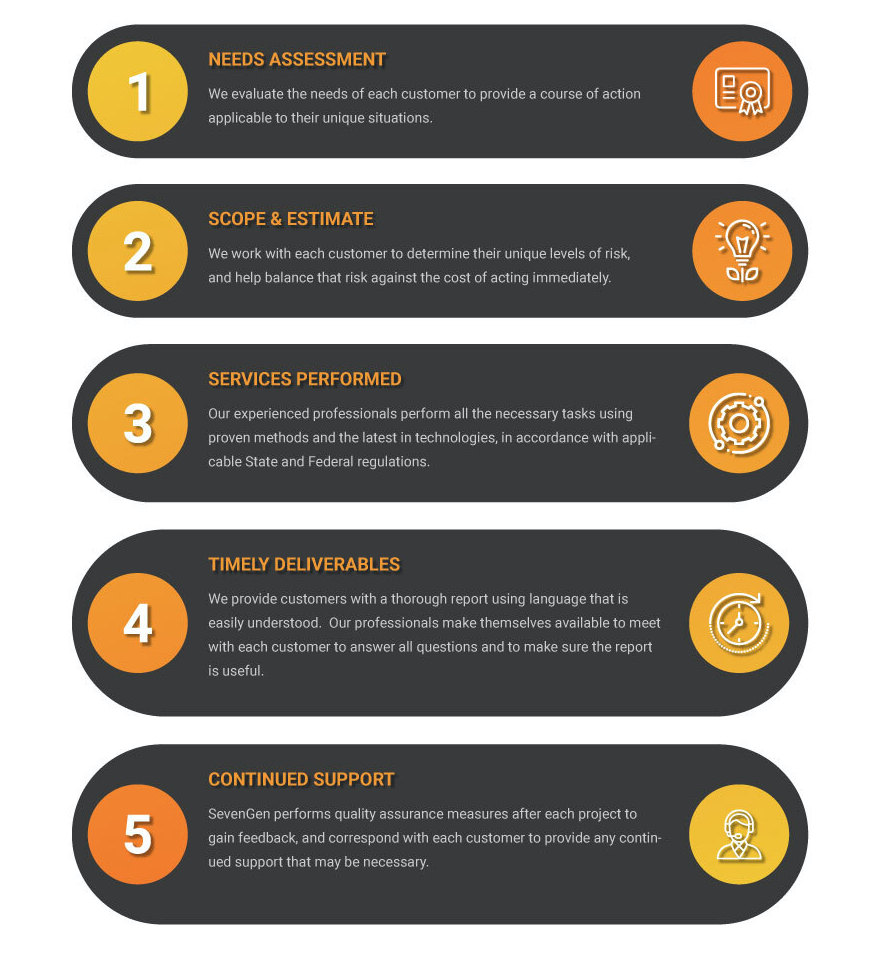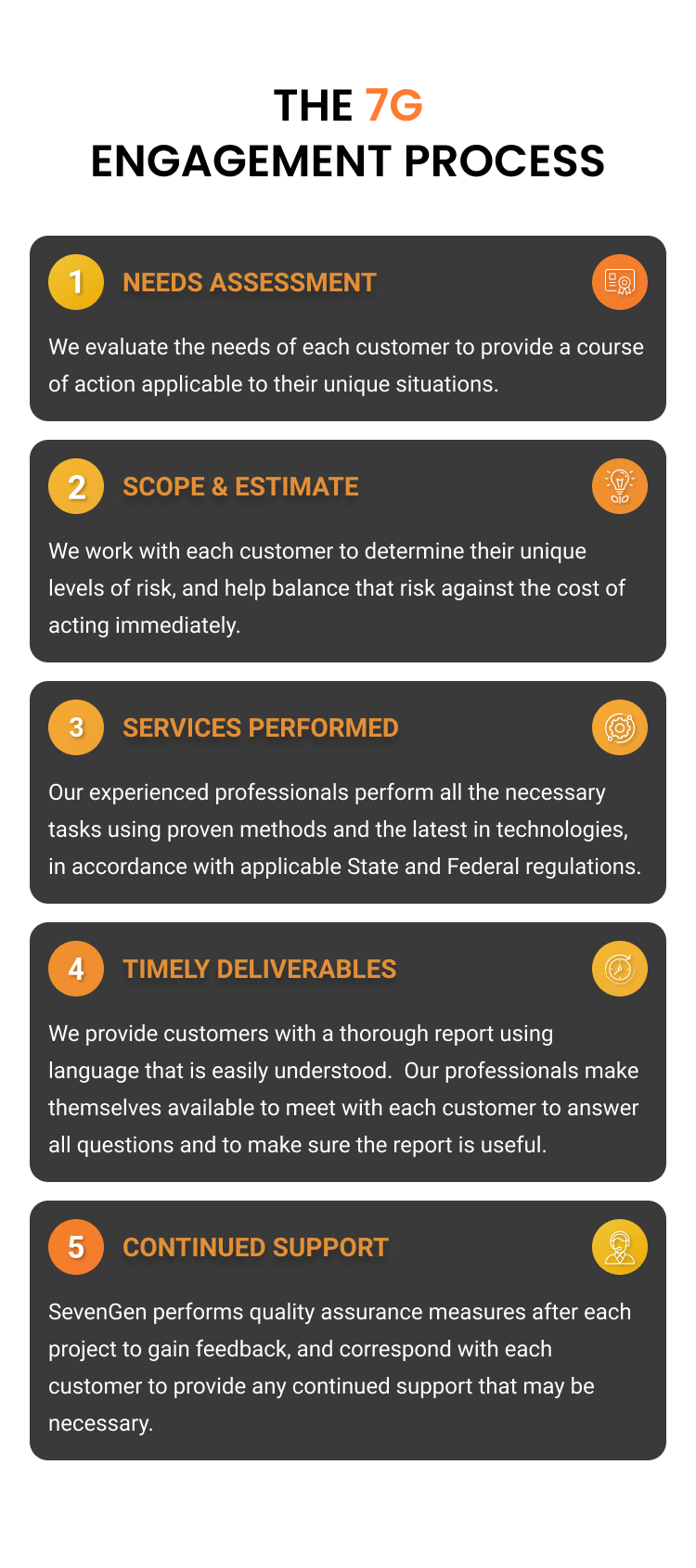 All of these factors, combined with our ability to provide the highest quality service with a focus on expedient and quality consultation, make SevenGen the ideal partner for any of your HSE needs.
Contact 7G Today
At SevenGen, we bring our technical expertise and passion for problem solving to help your organization stay safe, healthy, environmentally responsible and complaint.  Schedule a discovery call with one of our HSE experts today.